Accounting & Tax Services
Louis Tyson - Enrolled Agent
Invest your time and efforts on running your business. Leave the accounting to me.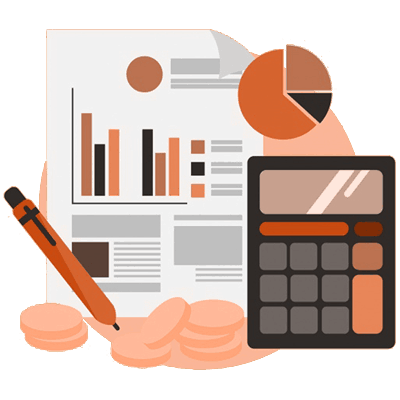 Online tax software will never replace the real-world experience of a local tax professional. Although using technology to do it yourself may seem cheaper, it could cost you more in the long run between mishandled deductions, miscalculations, and even IRS problems. My approach to tax preparation services is affordable, accurate, and personalized. When we prepare your tax return, you won't have to wonder if it was done correctly. You'll have confidence that an experienced accountant prepared your tax filings with an eye toward audit risk protection and utilized a 3-way cross-check for ensured accuracy.
We make it our business to know all the latest tax rules inside and out. We're constantly on the lookout for new legislation we can use to reduce tax liabilities for clients. We methodically review your paperwork, receipts, and past tax returns and employ tax strategies that will help you to retain more of your income. No matter what your needs require, you'll benefit from our experience, expertise, and friendly customer service.
Effectively reducing taxes requires extensive tax planning that considers all possible deductions and tax code changes. We work closely with small business owners to generate strategies that take advantage of today's incentives and prepare for tomorrow's tax challenges. Some accountants only connect with clients at tax time but we'll stay in touch with you throughout the year to proactively manage your tax burden and get ideal results at tax time. When you become our client, We faithfully pledge to make sure you never pay more than the law requires.
As your tax advisor, we strive to make ourselves available to answer questions and help you make important financial decisions that could impact your taxes. We understand how to effectively manage both state and federal tax obligations and will continually adjust your plan in line with new legislation. With our recommendations, you'll reduce your tax burden and will retain more of your income.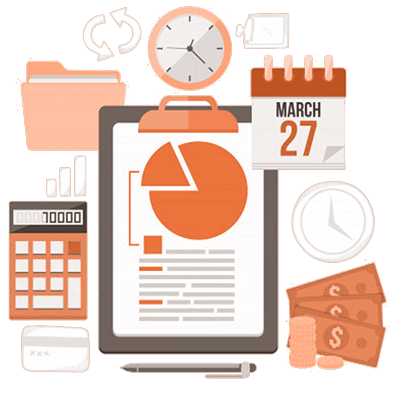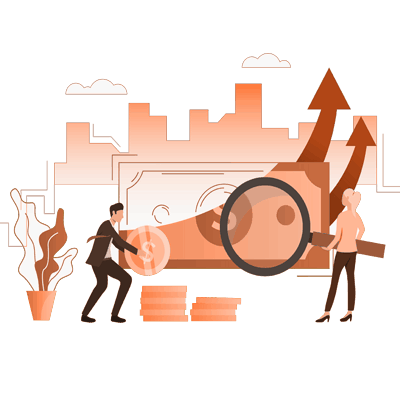 Tax problems can be complex and most taxpayers don't know where to turn to find the right solution. We understand and are ready to help you resolve your tax issues efficiently and peacefully by applying my experience to your unique tax situation. Because every client is different, We take time to listen to your story, answer all your questions, and thoroughly analyze your tax history before delving deep into the issue at hand.
We understand how the IRS operates and how to use the information we gather to develop an appropriate strategy to resolve your tax problems. Whether you have received an audit notice from the IRS, need to file delinquent tax returns, or have another serious tax issue, rest assured we can manage the situation for you. In our capable hands, even daunting issues like tax liens, levies, and wage garnishment can be resolved in a fair and timely manner.
Monthly Accounting Services for Small Businesses
Bookkeeping tasks like performing bank reconciliations, managing a P&L, maintaining a general ledger, can be time-consuming. Your time would be better spent managing and growing your business! While many businesses don't have the need for a full-time bookkeeper, every business needs a professional with expertise to handle these administrative burdens.
With our monthly business bookkeeping service, we can help you keep you aware of your business' financial health and take care of your obligations. You'll be able to confidently manage your business' finances painlessly and keep things running smoothly.
The flat-fee monthly accounting package includes:
Balance Sheet 
Profit and Loss Statement
Account reconciliations: We want to ensure ALL transactions are accounted for and NO write-offs are left behind

Business bank accounts – Deposits, checks written, other debit transactions

Business credit card accounts – Purchases, returns, interest, other fees

Business loan and/or line of credit accounts – Deposits, payments, interest, other fees

All calls are returned within one business day
And that's it. No more business accounting software. No more wasted travel time. No more hidden service fees. No more stress over business accounting.
Contact me today for more information on how to get started, and together, we can explore how our solutions can benefit your business.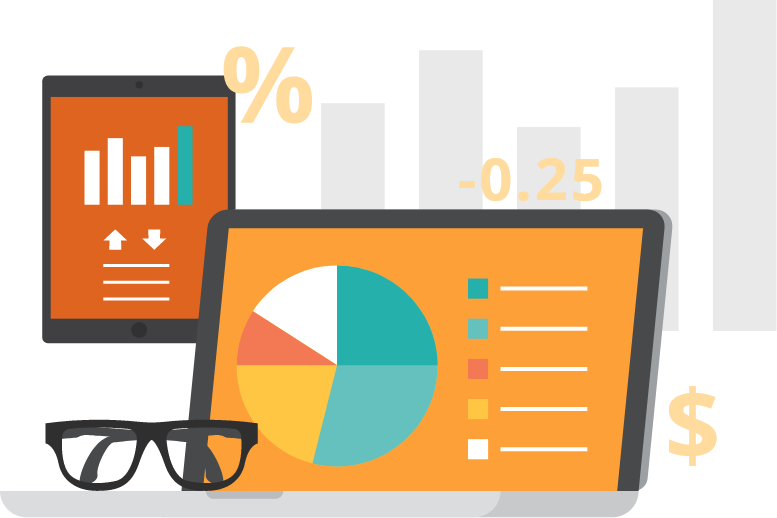 Legal Disclaimer: "Circular 230 Disclaimer"
To insure compliance with requirements imposed by the Internal Revenue Service, we inform you that (i) any tax advice contained on this website was not intended or written to be used, and cannot be used, for the purpose of avoiding penalties under the Internal Revenue Code or (ii) promoting, marketing or recommending to another party any transaction or matter addressed herein.